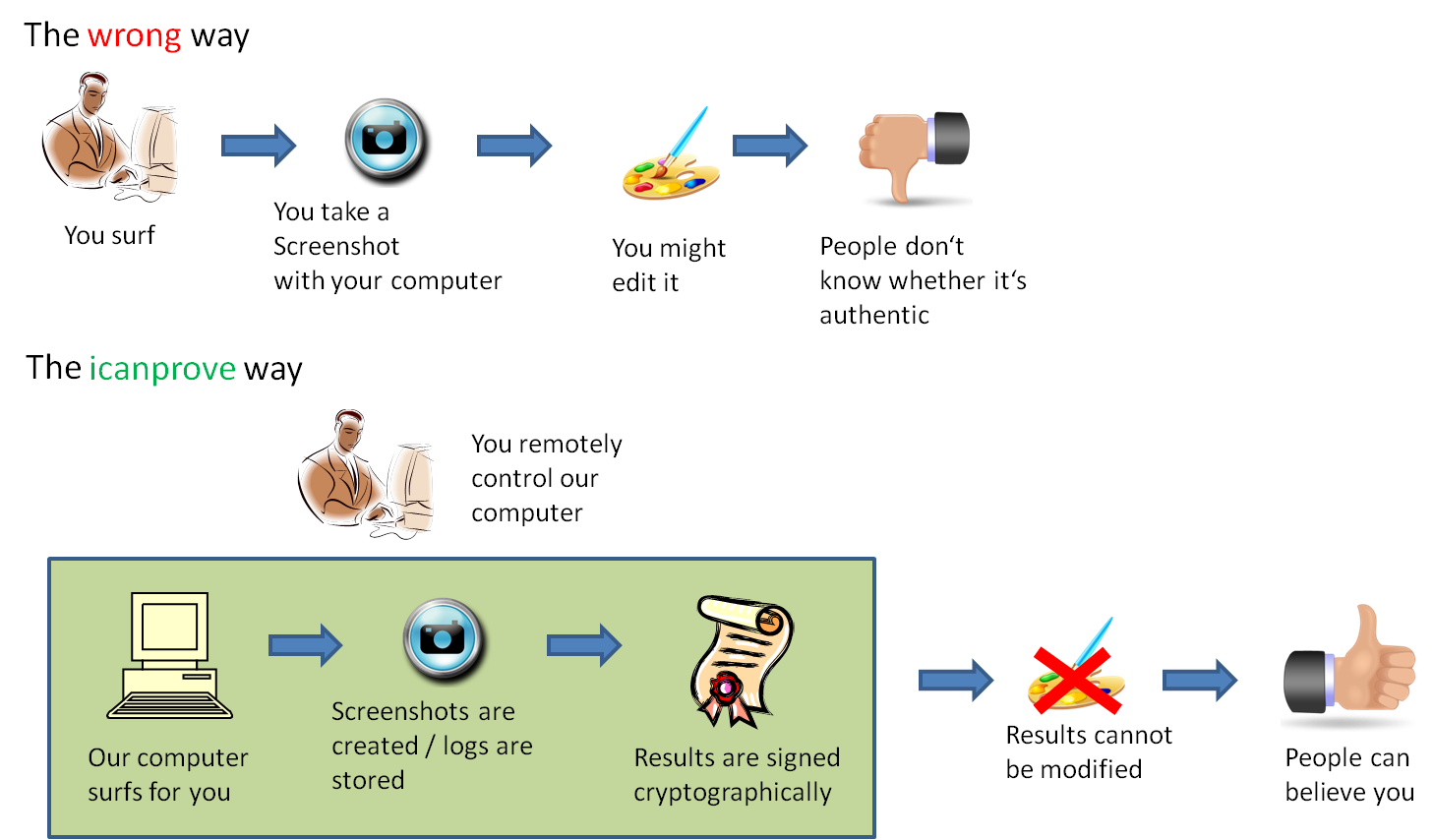 Features:
A remote controlled browser to create screenshots with
extended logging of user actions and data transfer to create
a timestamped and digitally signed document to
give a very reliable proof of the website contents while
allowing to selectively exclude sensitive information
and transparently decoding ssl (https) sessions
SNI Support
NEW ! LTV and PDF A/1-B compliant
Typical usage scenarios:
Prove that an image was offered under creative commons license
Prove to your professor that you cited that webpage correctly
Prove your acomplishments in a game (if that game displays them on a web page)
Prove to your mother that your sister wrote something stupid in her/your social media account although she will delete it.
Prove to that website service technican, that this " unreproducable " error on his site actually can be reproduced
other types of ediscovery or evidence generation
FAQ:
Should I trust this page with my passwords?

You should not. I have been very cautious and have implemented many security mechanisms, but every website can be hacked and furthermore you do not know me at all. So if you absolutely need to enter secret passwords please change them immediately afterwards. Never ever enter transaction codes.
Work in Progress...
If you enable this some general data will be transferred to third parties like Google Analystics etc.